Equity Payment Partners
Equity Payment partners with trusted, small to medium-sized businesses with top-notch products and services. At Equity Payment, our goal is to become your long-term business partner not just your transaction processor. The success of our clients begins with a consultative session where we will discuss the goals of your business and your merchant processing needs. During the session we'll look into how Equity Payment's professionals and products can best deliver a solution that meets your needs.
The Partner Program


Community Banks and Financial Institutions

Equity Payment partners with community banks and other financial institutions to offer credit card processing services for existing and potential clients. Customers benefit from Equity Payment's laser focused customer service and dependable credit card processing, while our banking partners benefit by virtue of an added revenue stream and through a dedicated partner who shares the same values of maximum customer service.

When financial institutions partner with Equity Payment, they can provide clients with an entire range of payment card processing services, including:
Credit, debit, and fleet card processing.
Electronic check service.
Wireless, internet, mobile processing.
PCI assistance.
Electronic gift cards.
24/7 in-house customer service.
Next-day funding availability.
How Equity Payment Partners Benefit from Our Program
Partners Can Launch a New Merchant


Services Program or Expand an Existing One

Equity Payment's partners can launch or enhance a total merchant services program, thereby allowing them to develop a continuing and expanding residual income stream with nominal risk and expense. As a partner, you can anticipate Equity Payment to be vigorously involved in creating, executing, and servicing your program.

Partnering with Equity Payment will also assist you in attracting new business clients. Merchant services is a great way to gain new customers and to help you grow your account base. Equity Payment, as your partner, will assist in sales efforts in acquiring new customers and in enhancing the services of existing customers to help grow your business.

When you partner with Equity Payment, you will not have to deal with time-consuming issues like software or hardware integration, security, telephone or communication lines, and the ongoing policy changes in the payment industry. You will be able to center your time and efforts on finding new customers.

Once you refer a possible customer, Equity Payment will handle the sales process, implementation, training and ongoing customer support for the life of the account. Equity Payment will become your total merchant services partner.

Equity Payment will administer the merchant account underwriting, boarding, installation along with ongoing maintenance and customer service of the account. Equity Payment takes care of all of the details while you reap the benefits including:
A complete merchant card program
Ongoing monthly residual income
Help with sales and marketing
Minimal liability or risk to you
Competitive pricing for clients
Build stronger banking alliances
Help in managing accounts
Customer retention assistance
How Partnering with Equity Payment Benefits Customers
Your Customers Get a Single Source


for Their Merchant Services Needs

Equity Payment merchant services program provides your customers with a single source for all of their banking and payment processing needs with the goal of saving them money along the way. Partners add satisfied customers with Equity Payment's world-class customer service, available 24/7, 365 days a year. When your customer calls Equity Payment, they will get an honest-to-goodness, real live person directly on the line to speak with them. We all know how rare that is these days!

Equity Payment recognizes that payment processing can be one of the biggest expenses for many businesses. Our years of experience in working with companies and financial institutions has taught us how to properly structure a program that provides every merchant with the lowest possible long-term rates which can save plenty of money spent on processing fees.

Equity Payment provides your customers with comprehensive solutions including terminal applications, payment gateways, mobile technology and POS software or hardware solutions for payment processing. Equity Payment can help integrate existing software or web sites for customers through our processing networks.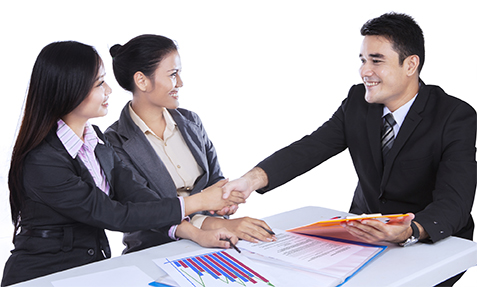 Our Partnership Commitment
As your committed partner, Equity Payment understands that we are establishing a program to benefit your clients. Equity Payment works with you to develop and implement a merchant program and to administer the program to your clients. Your employees will be offering to your commercial and small business customers a free analysis of their current merchant services program (if applicable), and refer the interested companies to Equity Payment. Our partners receive an additional, ongoing revenue stream from every new account sold, as well as managing sales, implementation, training and ongoing support for the duration of the account.
Get Started with Equity Payment
Equity Payment's partnership program has been designed to be mutually advantageous for you and your customers. Customers benefit from sound credit card processing and superb service, and you benefit from the additional revenue flow and enhanced customer procurement and retention. If you are a community bank or financial and already have a merchant services program in place, but would like information on how Equity Payment can improve the productivity of your merchant account portfolio, we can help. To get started, call us at (877) 909-4968 or email us at support@equitypayment.com.